Lifestyle
4 Reasons to Visit Waldorf Astoria Kuwait!
Step into a world of timeless luxury.
Written By The Avenues Insider
20 Sep, 2022
Once you step into Waldorf Astoria Kuwait, you're greeted by their iconic Clock, the beacon of the measurement of Waldorf Astoria history; commissioned to the Smith of Derby, The Clock was curated and inspired by the importance of the solar system in the Islamic World back when Bedouin nomads studied the sky and navigated through the vast desert.
This alone gives you a taste of what you're about to experience.
Waldorf Astoria opened its doors ninety years ago, in 1931. Since, it's been considered one of the world's most prestigious and luxurious hotels. The 5-star hotel has finally opened in The Avenues and is directly connected to none other than Prestige, giving visitors the opportunity to step out into the luxurious side of The Avenues, to complete their luxurious experience.
So, if you're seeking a weekend getaway or coming to Kuwait for a short visit, Waldorf Astoria Kuwait should be at the top of your list, here are 4 reasons why.

You can find their contact information at the end of the page. 
An Exclusive VIP Service
The highly anticipated hotel includes 200 keys spread across rooms and deluxe suites with panoramic views of the vibrant city skyline for an unrivaled luxury experience.
Guests staying in the Ikaros Club rooms, Ikaros Club suites, Presidential Suites, or the Royal Suite have direct access to The Ikaros Club, which offers an exclusive dining experience, including breakfast, lunch, afternoon tea, dinner, dessert, and complimentary beverages. Club members can also enjoy a private check-in/out prior to arrival, and a personalized concierge to provide travel assistance and help manage bookings and reservations across the city.
As for business travelers, the Club offers high-speed internet, access to The Library, and Business Center, as well as a private meeting room.
Did you know that Waldorf Astoria was the first hotel to start the concept of room service?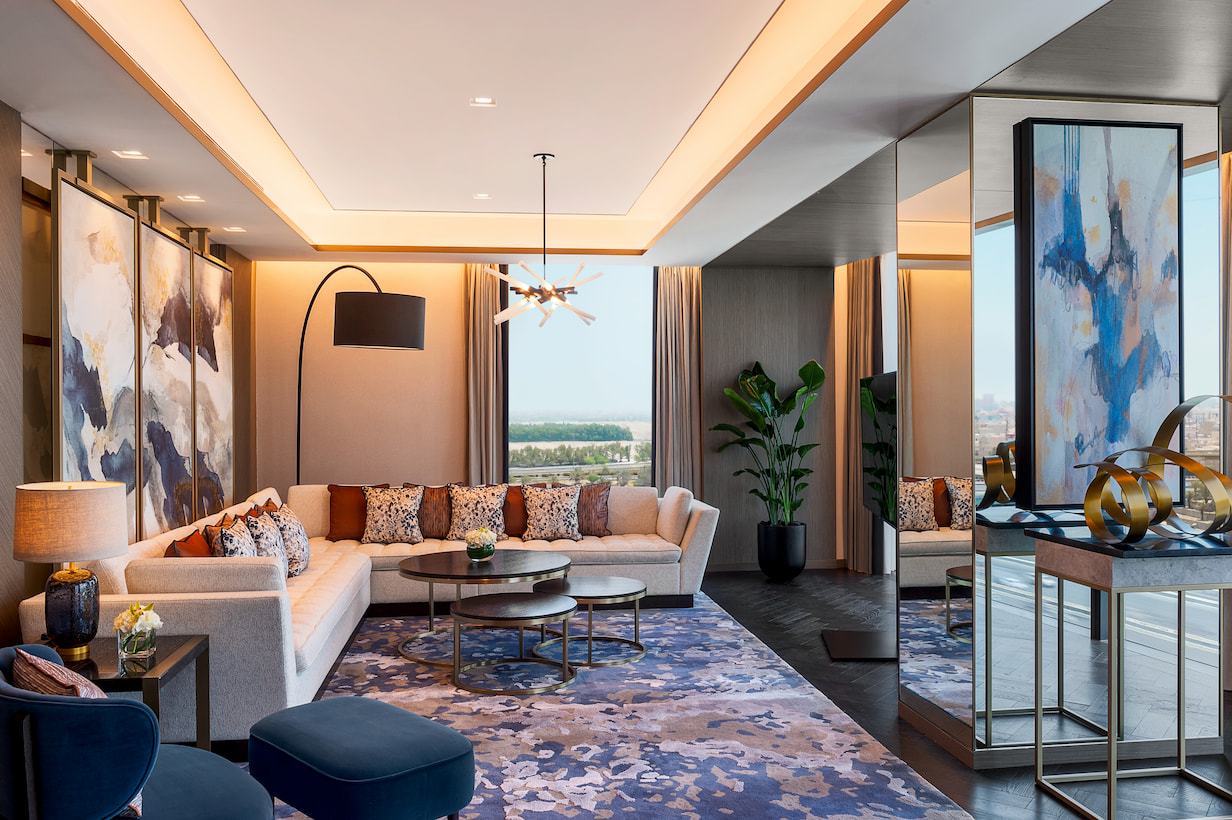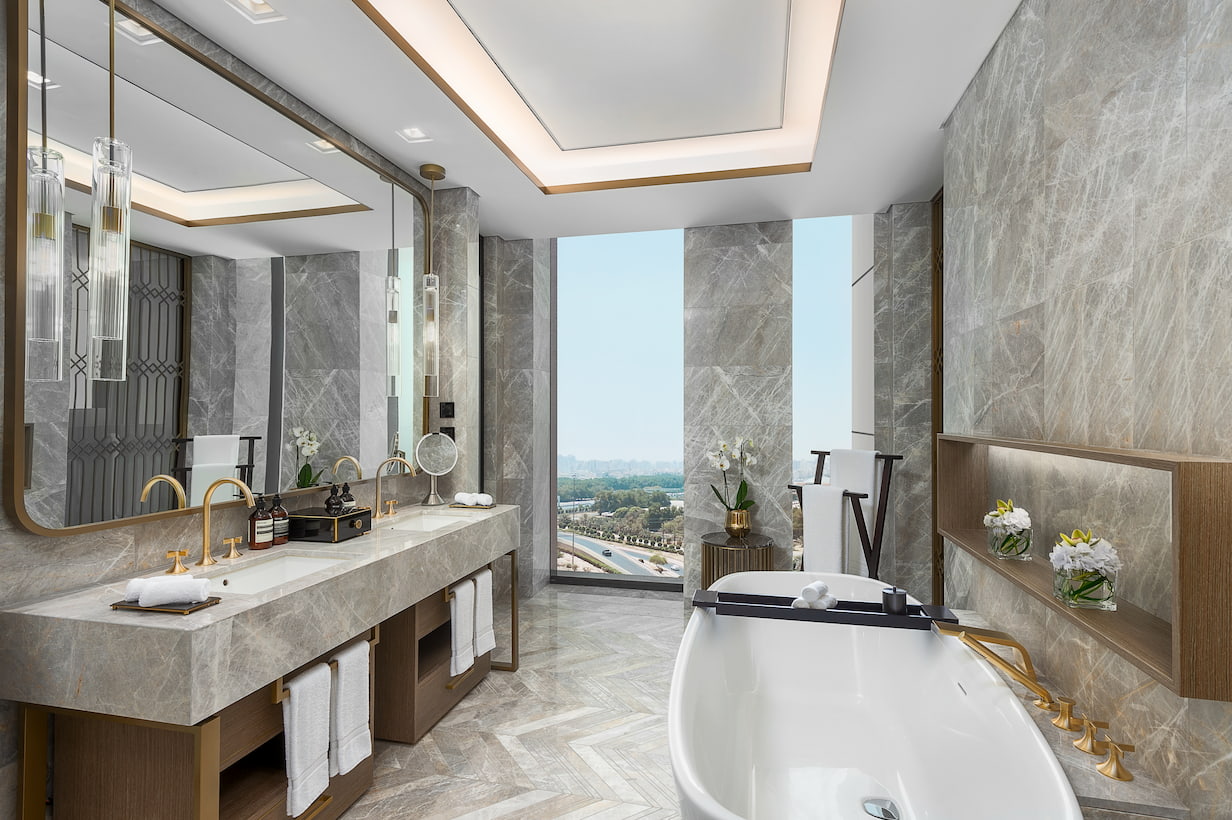 A Delicious Culinary Experience
With a legendary hotel, you should expect no less with the food selection and unmatched ambiance, from formal dining and family gatherings to cozy cafés and poolside refreshments, Waldorf Astoria Kuwait offers a dining option for all its guests.

Reawaken your senses with the iconic Peacock Alley for breakfast, a light lunch or afternoon tea, the award-winning ROKA serving modern Japanese robatayaki cuisine, and finally, the Mediterranean restaurant AVA, with cuisine from the French Riviera, the South of Italy, and the Greek Islands.
Other dining experiences include OXIO Poolside Lounge and Bar which offers delicious refreshments until sunset time, later transforming into Kubbar Poolside Restaurant which offers pristine levant cuisine.
Waldorf Astoria includes the spectacular Grand Ballroom, an idyllic venue for unforgettable celebrations.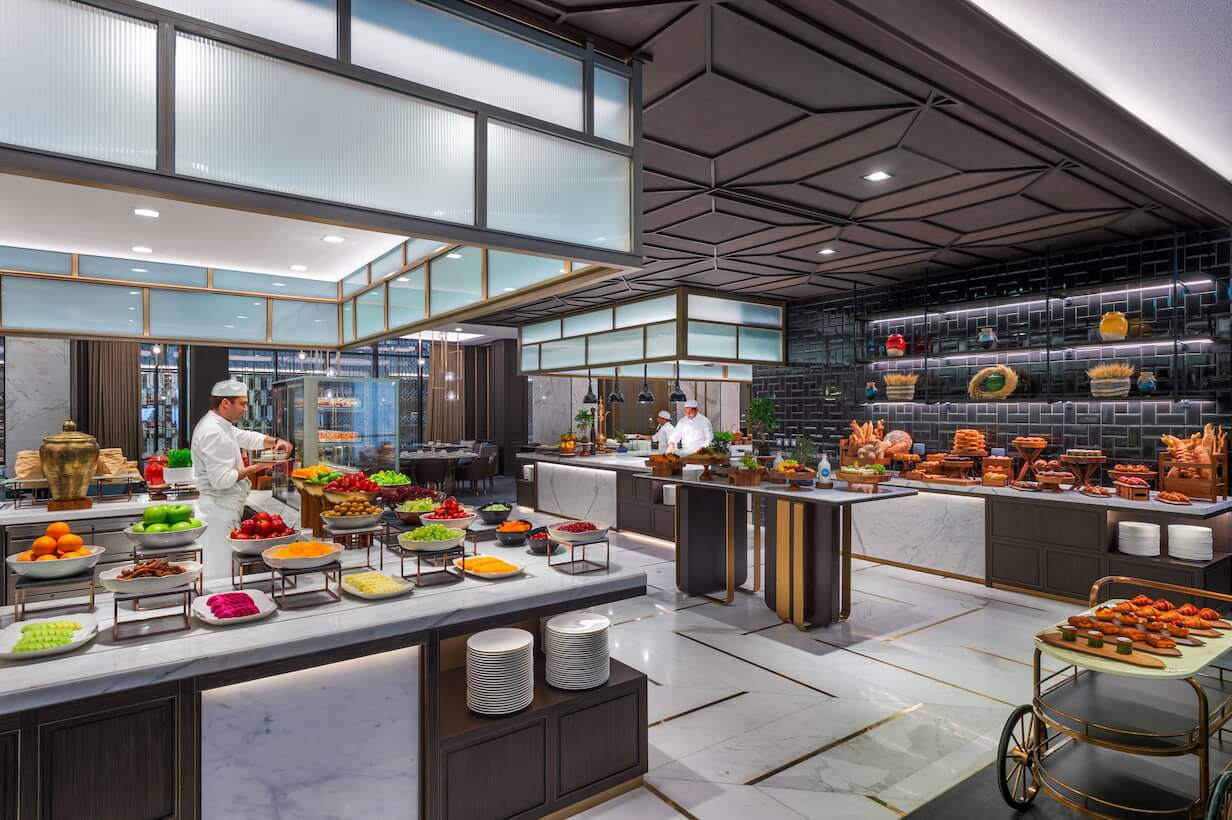 A Wellness Haven
Whether you're having a hectic week at work, or you're just in the mood to pamper yourself for a few days and recuperate, rest assured that you'll be well taken care of in Waldorf Astoria.
You can indulge at the ultra-luxurious Waldorf Astoria Spa, it features eight treatment rooms, three Hammams, a steam room, two vitality pools, and so much more!   
For visitors in need of a workout, they can visit the 24-hour Technogym-equipped Fitness center which includes a Fitness Studio offering a range of adrenaline-boosting workout sessions.
Waldorf Astoria is the birthplace of The Red Velvet cupcake and the Eggs Benedict.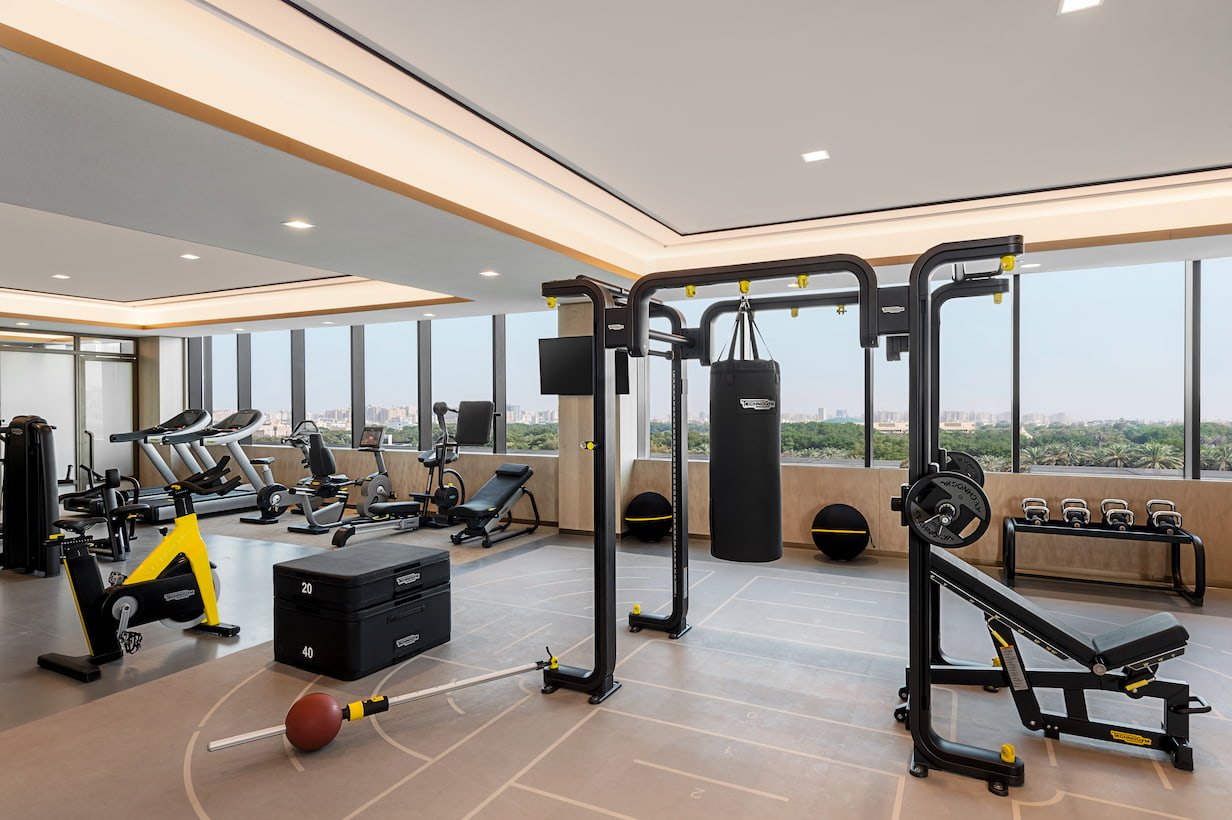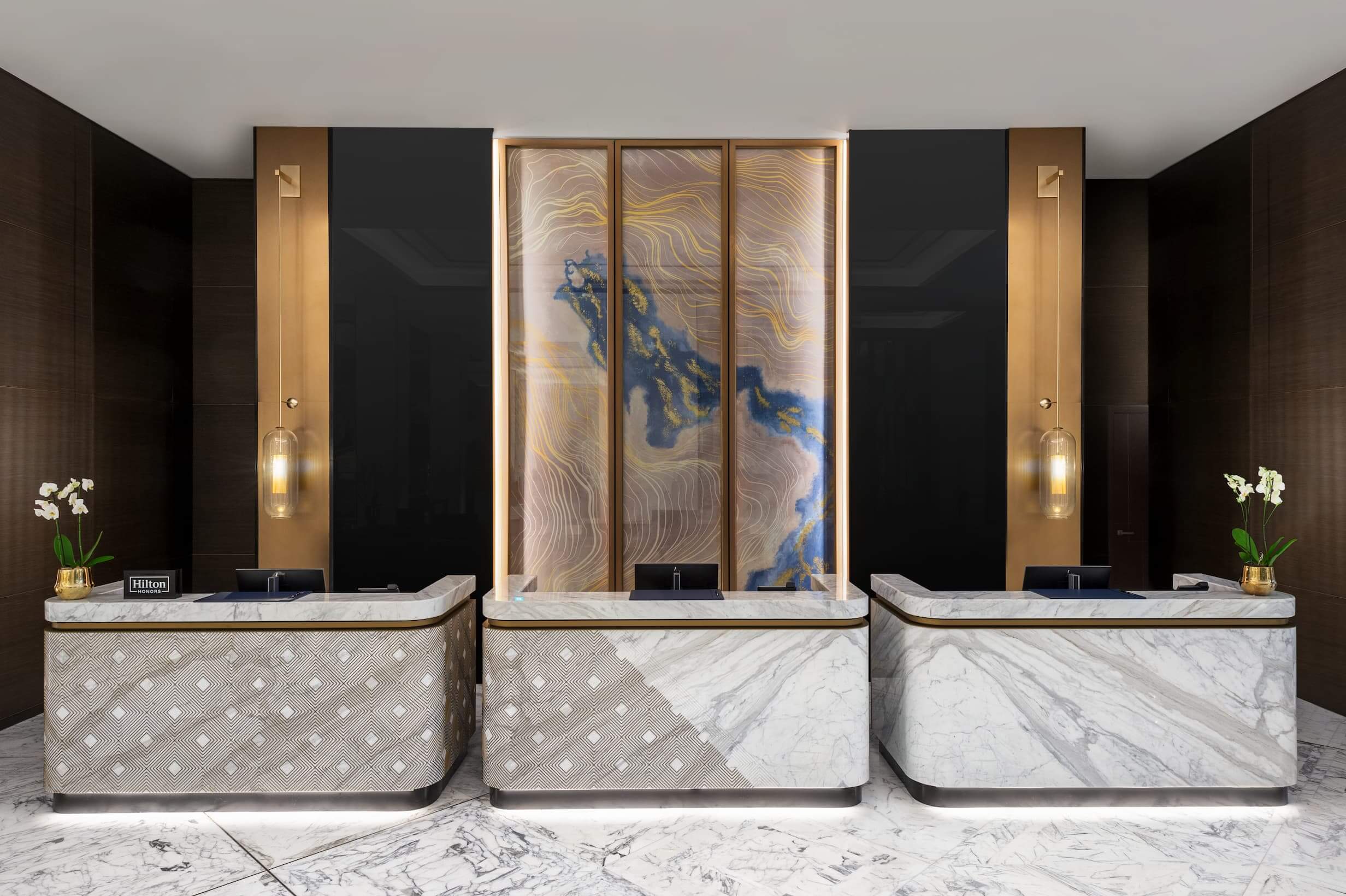 Events to Remember
Offering state-of-the-art meeting and event spaces, including the spectacular Grand Ballroom that can accommodate up to 720 guests and five fully equipped meeting rooms with natural light, Waldorf Astoria Kuwait is the ideal location for visitors to celebrate special occasions or host memorable events, from weddings to business meetings. The hotel also has a dedicated onsite team available to customize events to each guest's needs.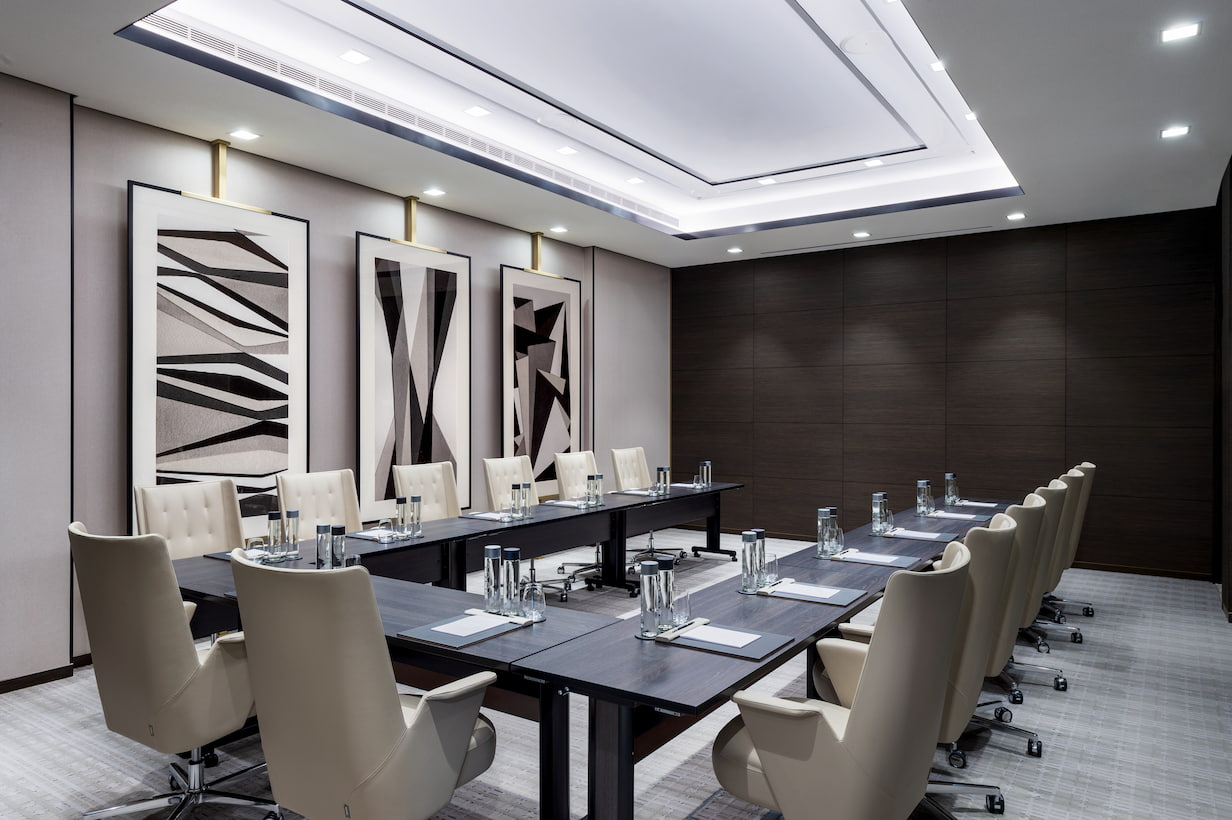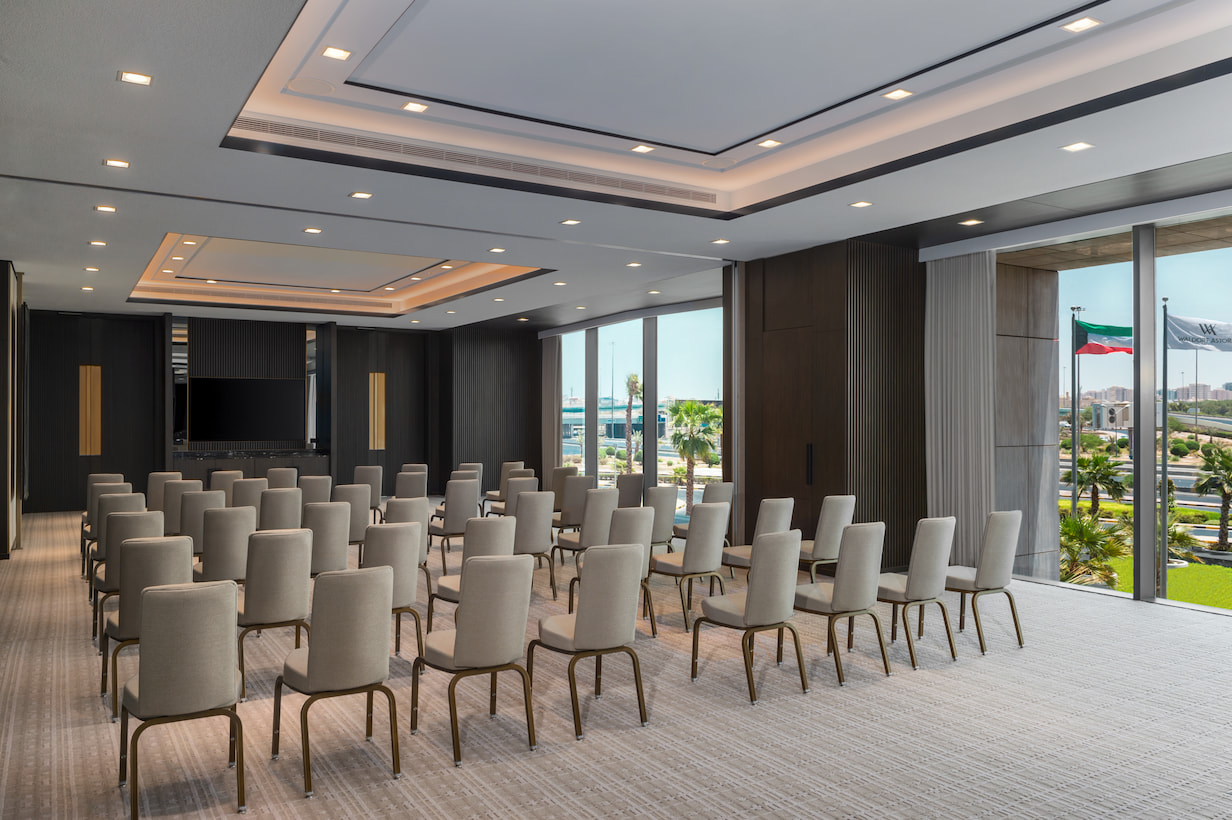 CONTACT INFORMATION
For reservations, email reservations.kuwait@waldorfastoria.com
  To call +965 24774444
For more information, visit https://kuwait.waldorfastoria.com