Talents
Ahmad Al-Nasrallah: The Appreciation of My Skills Helps Me Integrate in Society
Written By The Avenues Insider
22 Sep, 2021
Ahmad Al-Nasrallah is an example of a Kuwaiti young man who chose not to let autism stand in the way of his ambitions. He decided to overcome his challenges by practicing new sports, learning new skills, and being a step closer to fulfilling his dream of raising Kuwait's flag everywhere by reaching The Special Olympics and winning numerous medals.
The Avenues Insider met with sports enthusiast Ahmad Nasrallah, where he shared about his achievements and championships in a conversation filled with positivity.


1.    Tell us about yourself
My name is Ahmad Al-Nasrallah, I'm 29 years old, and I've been diagnosed with autism. I joined the sports program at the Kuwaiti Society for Guardians of the Disabled in 2017 presided by Ms. Rehab Bouresly, and that's where my bowling and horseback riding skills were discovered. I participated in the 2018 Special Needs Olympics in Abu Dhabi as an official player in Al-Tomooh Sports Club for Intellectual Disabilities, where I won two medals. I have also participated in national competitions and won a gold medal during Ramadan 2021. 


2.    How did your passion for bowling begin?
I was chosen by Coach Mostafa Sayed Hassouna in recommendation by Ms, Rehab Boursely, President of Al-Tomooh Sports Club. An agreement was made with the Head of the Kuwait Bowling Sporting Club, Sheikh Talal AlSabah and Korean Coach Buk to train me for two months in preparation for the 2018 Special Needs Olympics in Abu Dhabi.
We are also currently being trained by coach Abdulaziz Al-Amir in the Kuwaiti Bowling Club to qualify us to participate in local, regional, and international tournaments.
Al Tomooh Athletic Club has assigned Coach Mai Bouresli, Noura Al Jabr, and Samar Al Kandari to train me and other colleagues to participate in the Berlin Preliminary Equestrian Championship in 2022, and we will join a training camp in August 2021 in Sharjah.
"My life has changed 180 degrees for the better because of bowling."
3.    Share with us about your participation in the 2018 Special Needs Olympics in Abu Dhabi
I participated as a bowling player (single and double) in the Special Olympics' Regional Games in the Middle East and North Africa in Abu Dhabi, which was my first participation outside of Kuwait. It was a strange experience being away from my family for the first time, but it felt rewarding to train and earn points.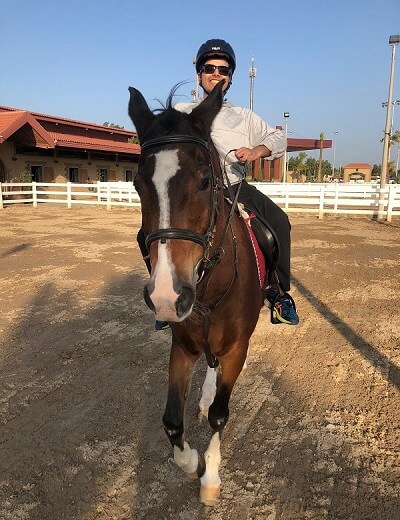 4. Which medals did you receive?  
I have received numerous medals for participations inside Kuwait, notably two medals for fourth and sixth places in the 2018 Special Olympics in Abu Dhabi.
I was also honored by the Public Authority for Youth and Sports with an "accomplished" shield in 2018 for my sports achievements, among other honors.  


5. How did bowling affect your life?
My life has changed 180 degrees for the better because of bowling. It has positively affected my social life, and also taught me how to integrate into society and get out of isolation.

"Trust your inner strength and use it to enjoy life."

6. What challenges and obstacles did you face?
Mainly the community's lack of awareness of people with disabilities and how to deal with them and integrate them into society. Although my external appearance does not suggest that I have a disability, I still have difficulty bearing loud voices, children crying and socializing with others.
I would like to emphasize that parents have a vital role in their autistic kids' lives to help them out of isolation. My parents' encouragement, as well as their organization of my daily activities, has definitely helped me achieve everything I have so far.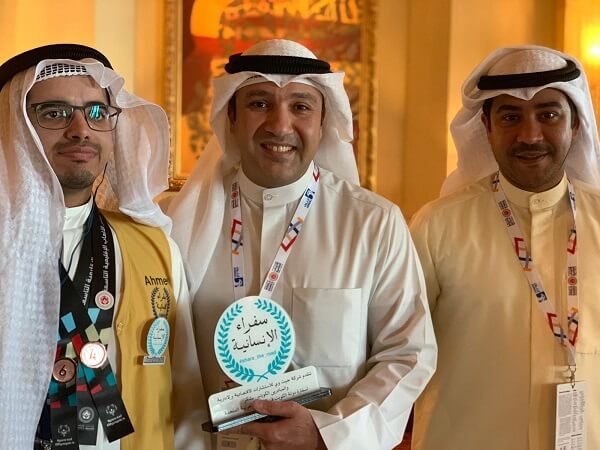 7.  You participated in singing and silent acting, tell us about your experience!  
Coach Abeer Yahya from Star Academy discovered my acting skills and trained me in the silent acting clips "The Dream" and "Satan"; they were beautiful experiences where I discovered that I enjoyed acting with others.
As for the singing, I always sang in English with my sister Alaa. Al-Tomooh Sports Club discovered my singing talents, and I began training with the artist Frances on the song "Tell me why". I sang in public for the first time in an evening held by the Indian Arab Confederation to celebrate the National holidays.
8. What other skills do you have? 
I love horseback riding; I was trained by rider Samar Al-Kandari and am currently training with Coach and Rider Ahmad Al-Omran from the Kuwait Riding Center, as well as Coach Noel from the Hunting and Equestrian Club.
I also enjoy swimming and diving, I trained with the dive instructor Essa Al-Anbaei from the KSSC Dive Center.
Additionally, I am talented in the use of computers, mathematics, and love all aspects of office work including photography, packaging, stapling, coordinating papers, and printing.
"Trust your inner strength and use it to enjoy life."
9. How did you spend your time during this pandemic, especially with the lockdown? 
Fortunately, I never felt bored during this pandemic. Al-Tomooh Sports Club provided us, through Zoom, with daily activities with fitness trainers as well as other artistic, cultural, scientific, and yoga activities with the African Special Olympics.
10. What experience do you give your generation?
I advise all young men and women to get out of the house and regularly practice sports to maintain their health, meet different groups in their society as well as discover what they love through different activities. Trust your inner strength and use it to enjoy life.