Beauty
Charlotte Tilbury Reveals Her Latest Game-Changing Complexion Innovation:
New! Charlotte's beautiful skin foundation for a healthy-looking glow!
Written By CHARLOTTE TILBURY PR
04 Jan, 2021
"Darlings, throughout my 28-year career as a makeup artist and skin expert, I've always said, beautiful, healthy skin starts with high-performance ingredients. With my new Beautiful Skin Foundation, I've added a matrix of science-infused skin actives to create a hybrid foundation that floods the skin with moisture and leaves the complexion plump, smooth, glowing and protected against pollution.
To round out our complexion wardrobe, I have spent the last three years obsessively working to create a medium coverage foundation that would conceal imperfections but also leave skin healthy and glowing, not cakey or matte. Enter my new Beautiful Skin Foundation! I've been using it in secret on some of the world's most famous supermodels and actresses who love its natural finish. With 30 shades that blend and stretch effortlessly over the skin, it immediately perfects the complexion while delivering long-term skin benefits. Beautiful Skin Foundation gives you your best, most beautiful looking skin everyday, becase when we look & feel our most beautiful, we can conquer the world!" 
 – Charlotte Tilbury MBE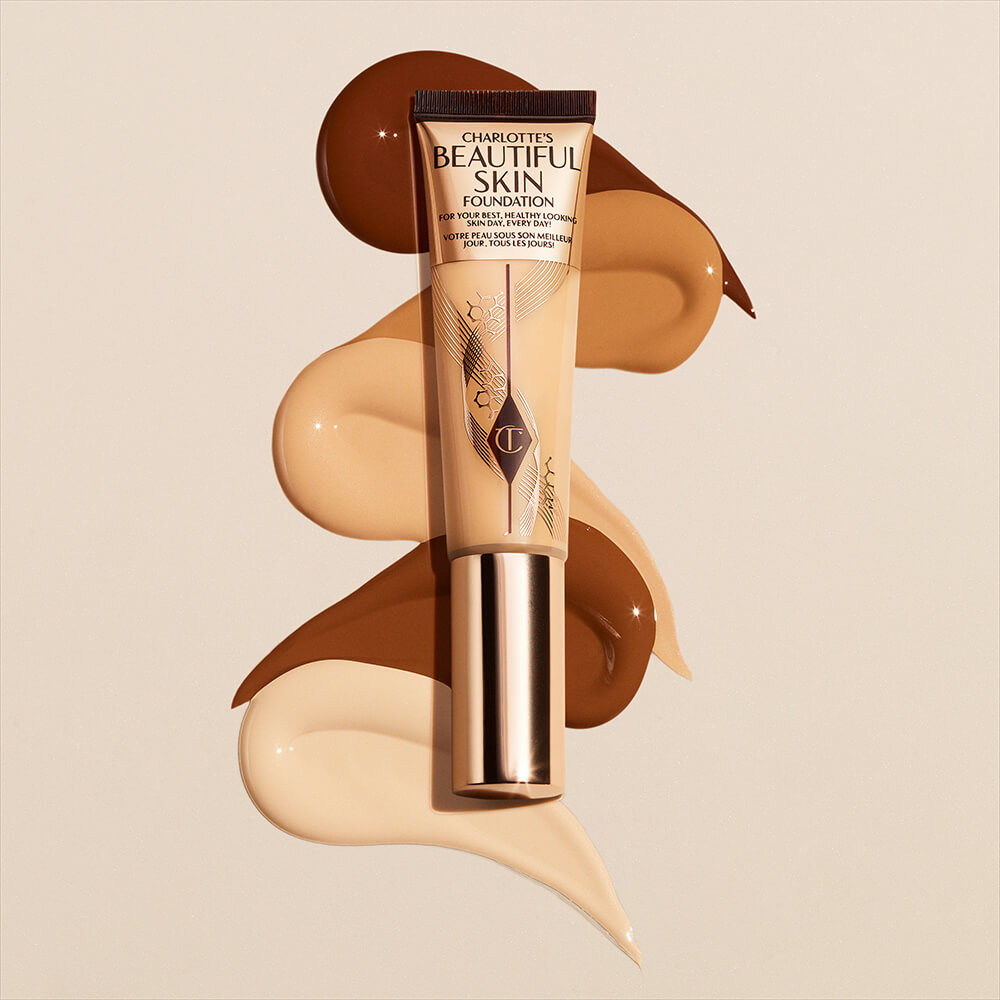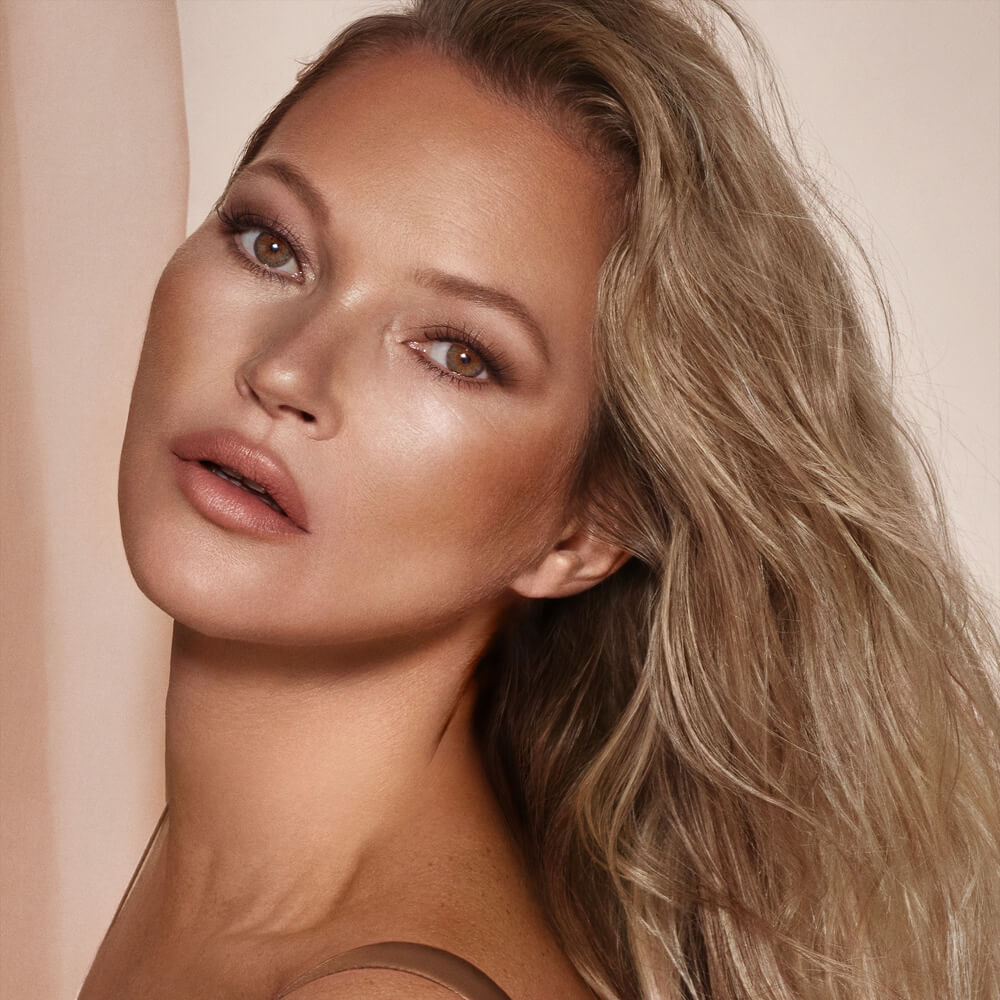 For three years, Charlotte Tilbury has been working with world-leading laboratories to create a breakthrough hybrid science + colour formula: Charlotte's NEW! Beautiful Skin Foundation. Fusing together a glowing real-skin finish and perfecting coverage, withpacked with new supercharged active ingredients, this is the SECRET to BEAUTIFUL SKIN, BOTTLED! Charlotte saw a gap in the market for a medium coverage skincare and foundation hybrid to sit alongside her sheer soft-focus glow primer, Wonder Glow, and full coverage, natural matte finish AIRBrush Flawless foundation.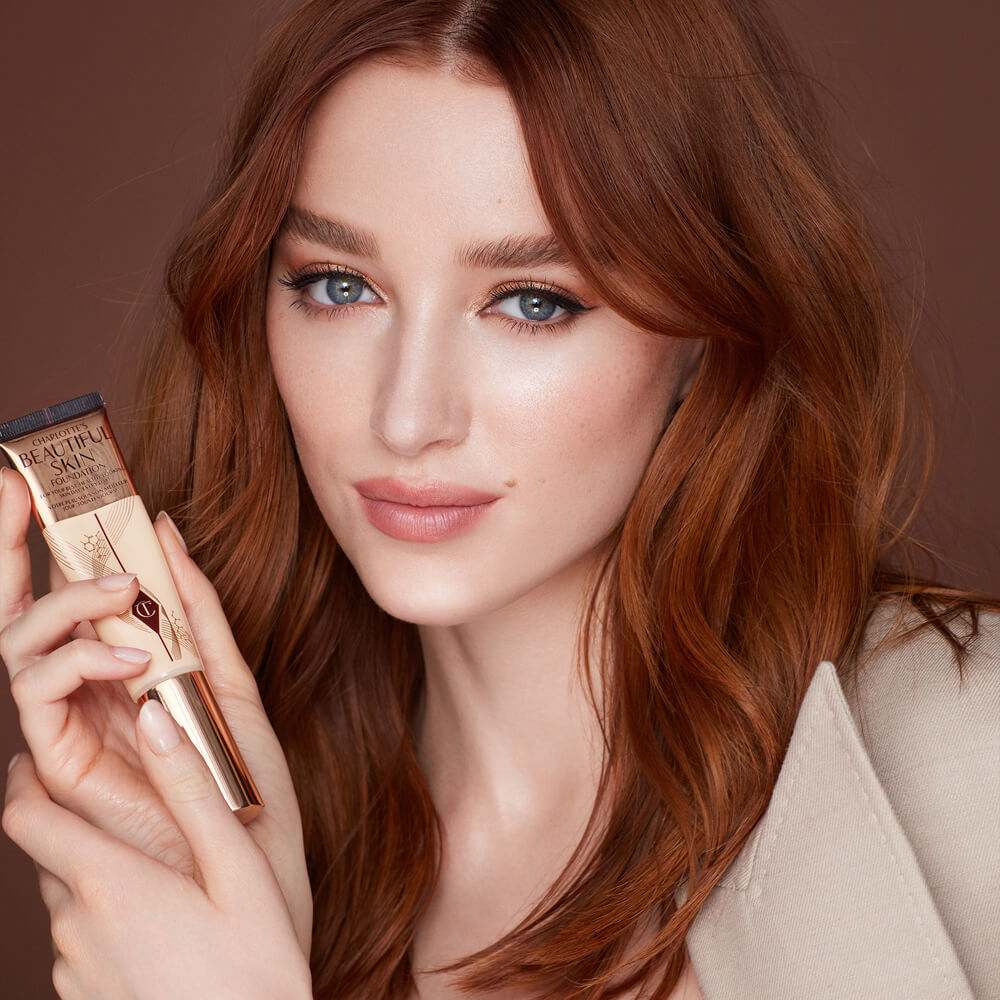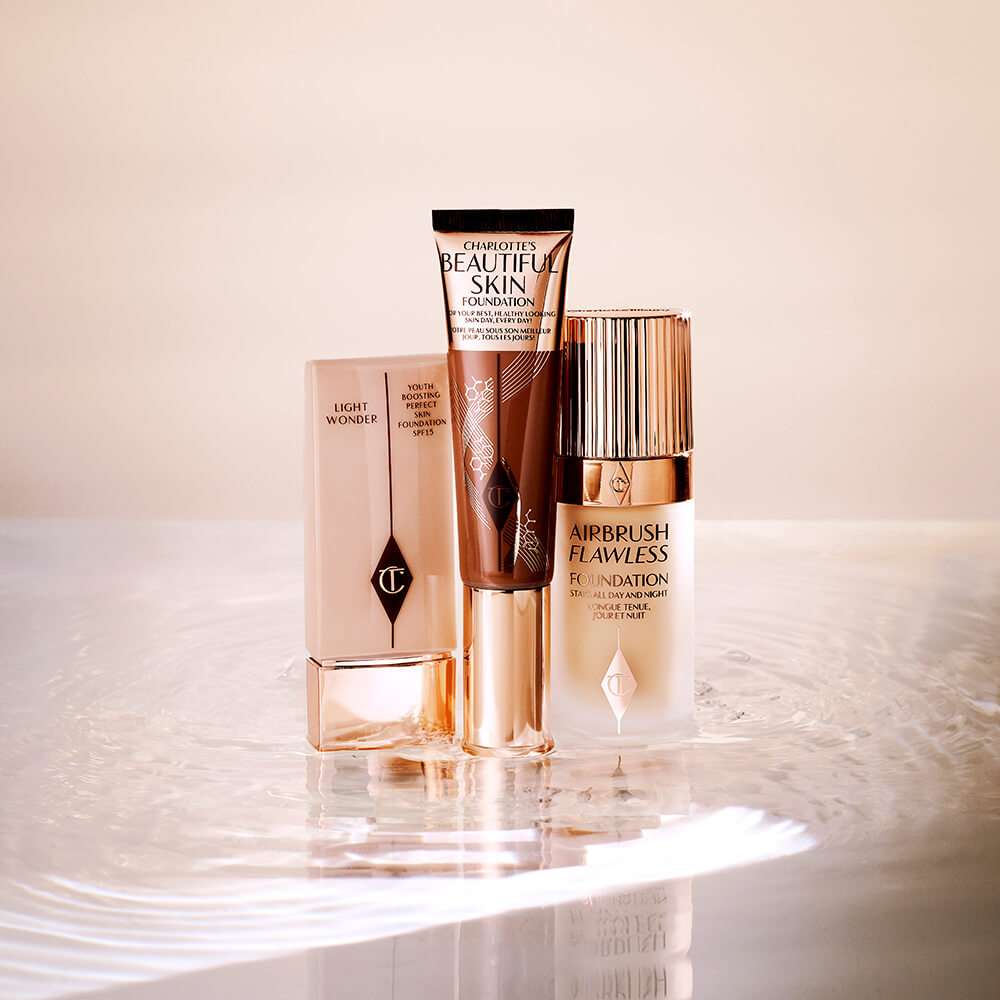 LEAPING BUNNY APPROVED by Cruelty Free International, this complexion innovation demonstrates Charlotte Tilbury's continued commitment to raising the bar for cruelty-free beauty and high performance, efficacious colour products. The formula is also VEGAN FRIENDLY and has a RECYCLABLE TUBE. Available in 30 SHADES with STRETCH and GLOW,  everyone, everywhere can find their BEAUTIFUL MATCH.
"My new Beautiful Skin Foundation unlocks your most beautiful skin NOW! It gives everyone skin that looks beautifully HYDRATED, beautifully PLUMPER + SMOOTHER and beautifully BRIGHTER!"  
– Charlotte Tilbury MBE