Prestige
Christian Louboutin's Fall/Winter 2022 Mens Collection
Written By Christian Louboutin
06 Oct, 2022
Offering styles for every occasion be it casual or formal, Christian Louboutin's Fall-Winter 2022 collection brings a contemporary twist to much-loved classics whilst keeping the surprise factor high
Made for leisurely city pursuits, the collection's first theme perfectly embodies the French ideal of the chic flaneur. A re-edition of last year's NO PENNY, the PENNY NO BACK moccasin introduces a new collapsible back. Preppy and smart yet relaxed, this versatile silhouette can be worn like a traditional penny loafer or folded under the heel for a nonchalant feel that will carry you seamlessly from work to weekend as the days slowly but surely become longer. Continuing the dandy theme is the MULOMAN, the Maison's new signature mule. Refined enough to be worn with tailoring and fitted with a padded insole for optimum comfort, this slip-on-and-go style strikes the ideal balance between sporty and business with its metallic 'CL' signature and sleek lines. as always.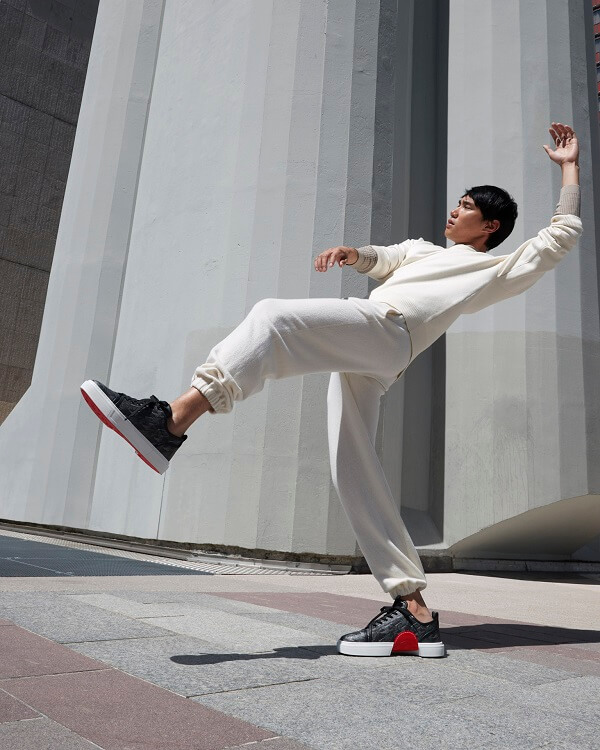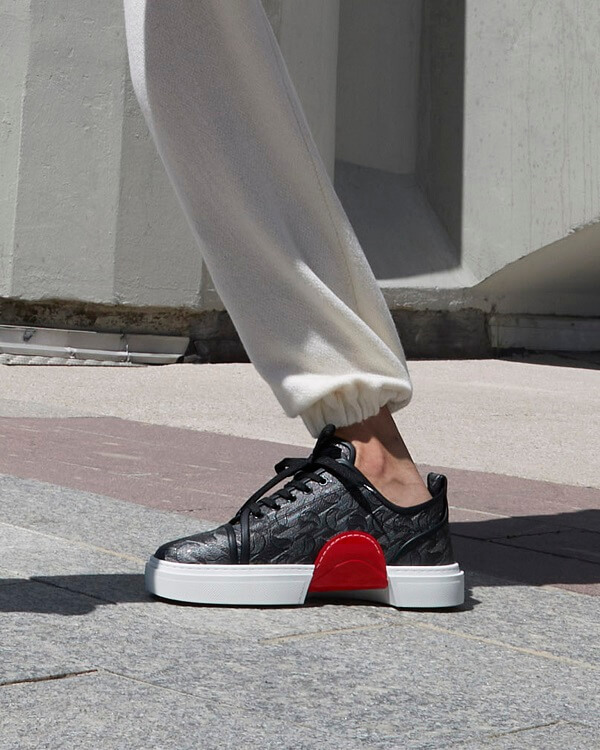 Kicking off the summer offer with a beachier feel is the DADDY POOL slide, which stands out thanks to its extra padded, spike adorned straps. Whether making an entrance poolside with a pair of tailored shorts or around town, its cup sole construction and thick rubber outsole lend it a sporty overall look. Sunnier still is the bright and colourful LOUTOTE BEACH featuring the new GRAND BAIN print, an oversized silhouette, and signature Louboutin details. Designed to accommodate all your summer essentials, its supple and lightweight construction make it the perfect holiday plus one. For those looking to truly travel light, the LOUBINOCLE sunglasses case is a masterclass in style meets function, featuring a cross-body strap, snap button closure and a suede interior to protect your lenses.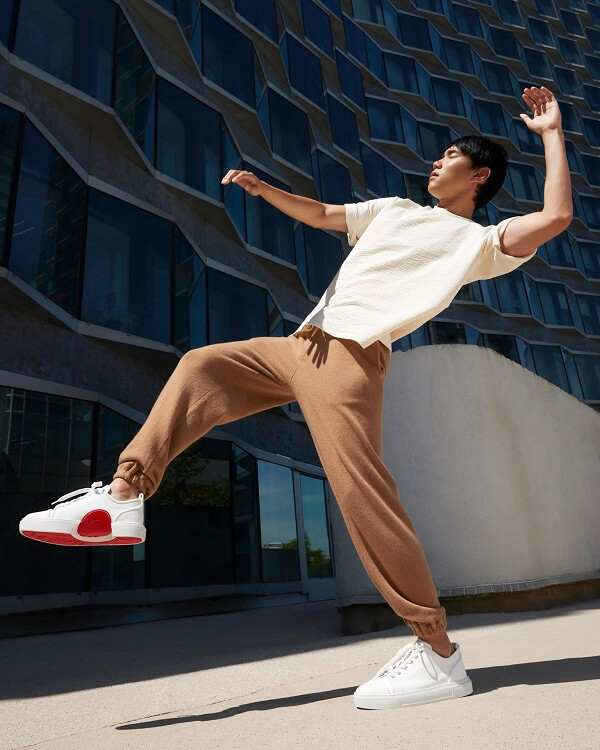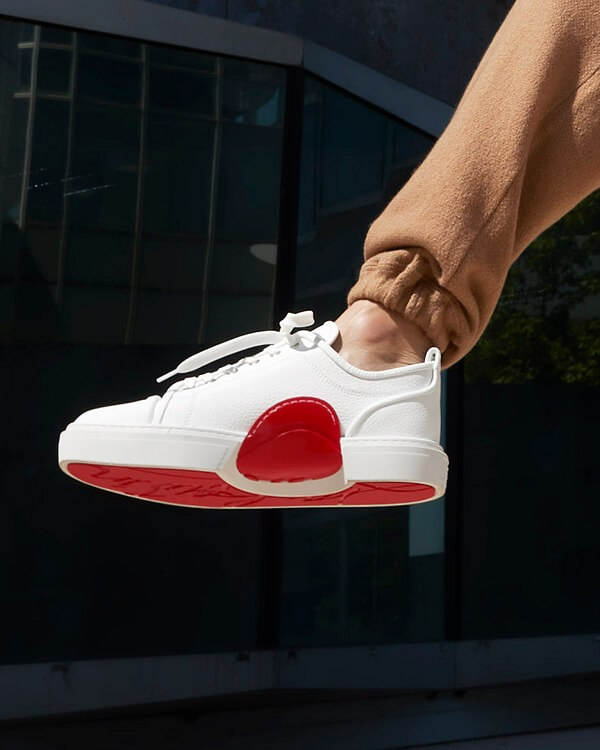 Completing the collection is the eveningwear with new go-to styles to reach for come sundown. Rethinking the classic formal shoe is the LAFITTE ON, whilst the CAPITANO and the AMIRALO see a new square toed silhouette taking centre stage. Inspired by the iconic HOT CHICK stiletto pump, the DANDY CHICK features a notched top line and comes in lacquered and velvety versions.
Last but not least, the Maison's sneaker offer sees itself expanding once again with new eye- catching colorway and material combinations on the ARPOADOR, as well as seasonal animations on the distinctive LOUBISHARK including a new transparent sole.