Fashion
Find Your True Love This Valentine's Day With the New Farfasha Sunkiss Heart Collection
Written By Damas
12 Feb, 2023
 Hearts are set to flutter this Valentine's Day with the launch of the new Farfasha Sunkiss Heart collection featuring rubies and diamonds from Damas Jewellery, house of jewellery design. This new romantic chapter in the iconic Damas Farfasha story carries its legacy to a new generation of young, vivacious women, giving them the freedom to express their love – whether for a significant other, for themselves or for life – with a touch of luxurious whimsy.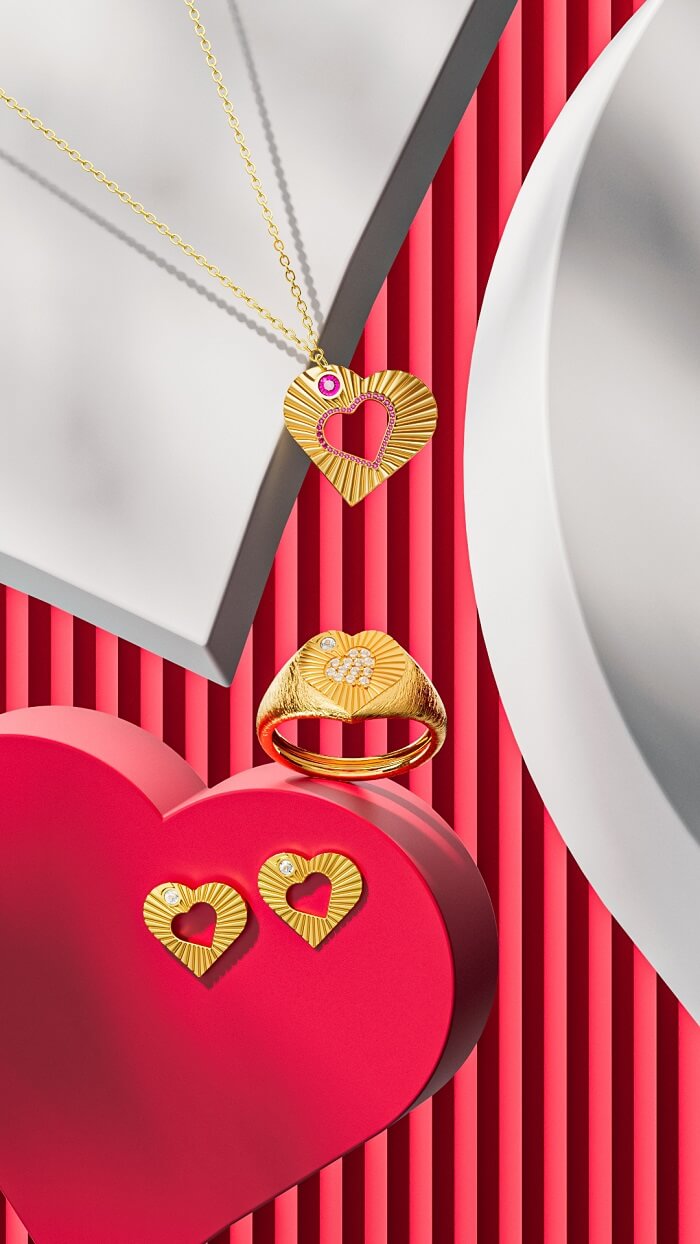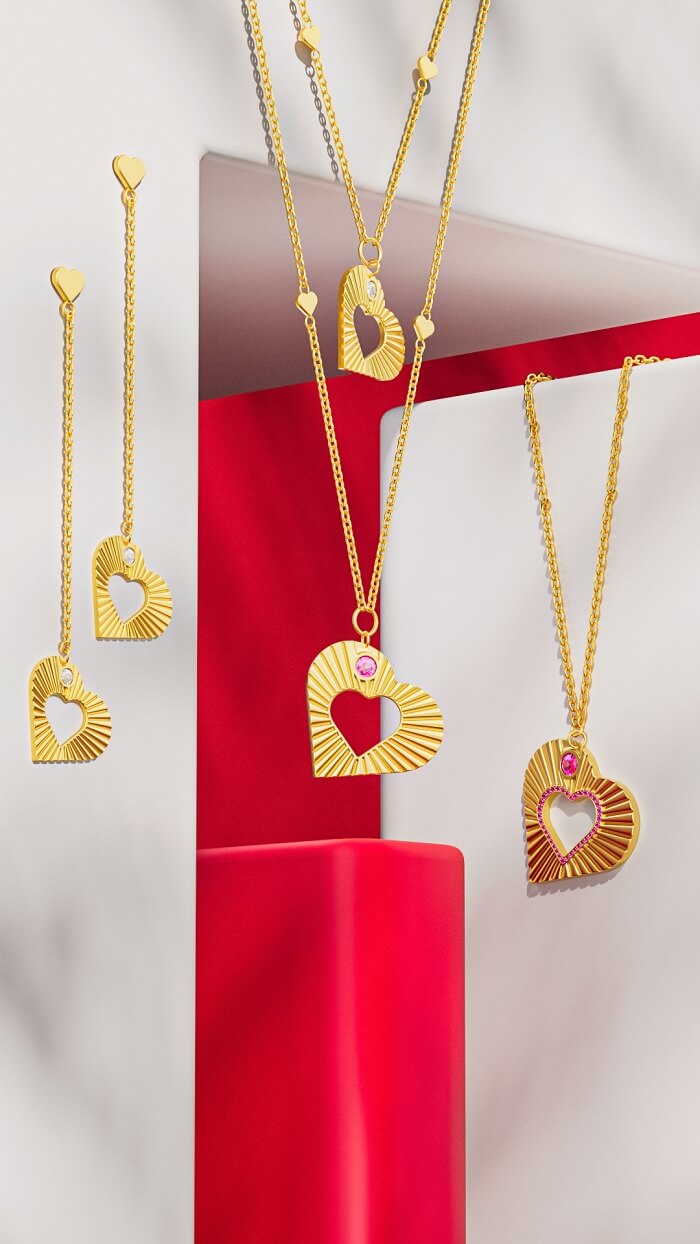 For Farfasha Sunkiss Heart, the heart motif becomes the muse in this new sparkling collection of necklaces, bracelets, earrings and rings. Crafted in 18k yellow gold and featuring Farfasha's signature pleated design, each heart appears to come alive as it dances and catches the light. Every woman can find her heart's desire and a way to express her unique identity in this collection, whose choice of designs opens a world of possibilities for styling from day through to night. Romance lovers will relish the ultimate decision: whether to select a piece adorned with ruby or diamond. As the ultimate gemstone symbolising love, ruby brings its passionate red hues to the heart motif, while diamond, as the ultimate symbol of everlasting love, emits its scintillating sparkle on a selection of irresistible designs.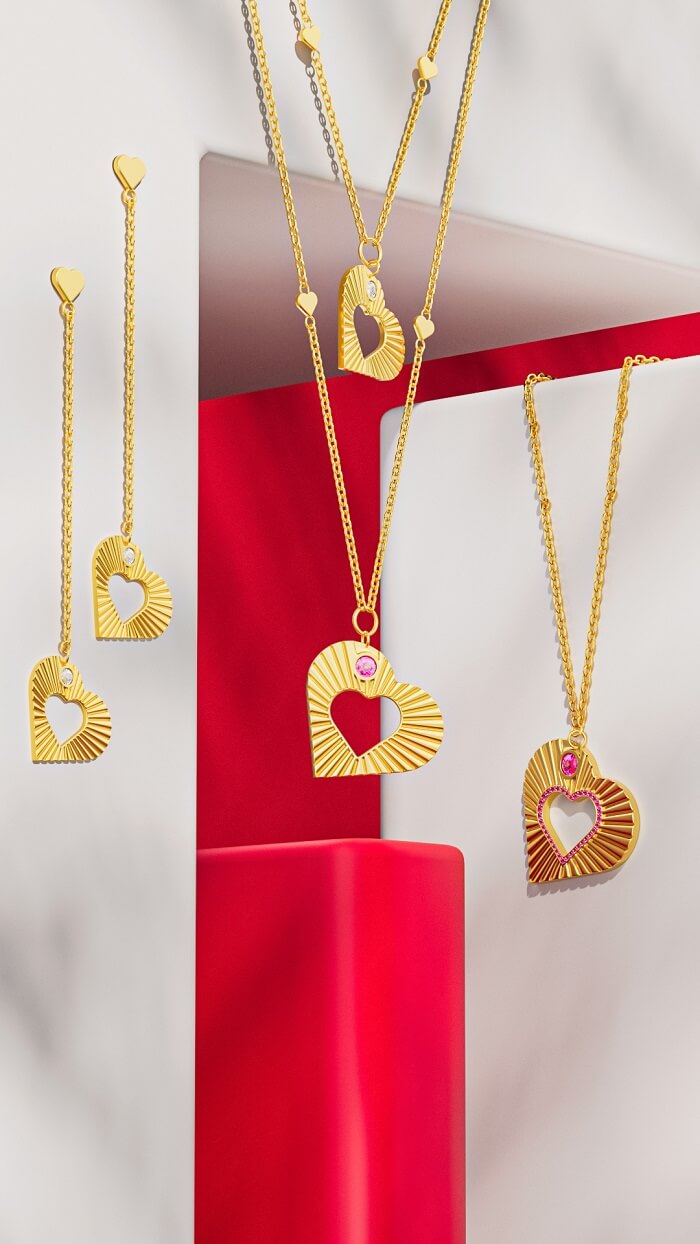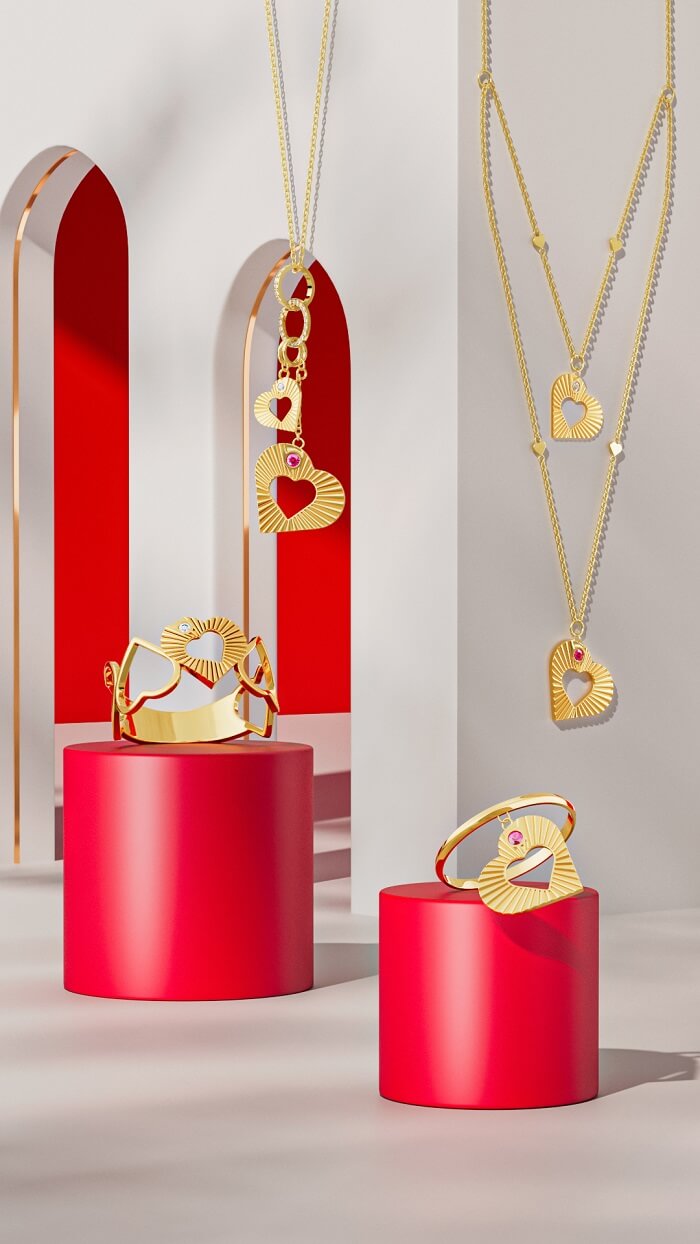 Every woman remembers the first Farfasha jewellery piece she wore, with the collection's dreamy aesthetic and ultra-feminine appeal being her go-to choice throughout the more than 16 years that this collection has enjoyed its iconic reign. The new Farfasha Sunkiss Heart collection is a fabulous new take on Farfasha's perfect blend of resolutely modern style with versatility and wearability, offering an irresistible expression of love just in time for gifting on Valentine's Day.