Prestige
GUCCI PRESENTS ITS FALL WINTER 2021-22 EYEWEAR CAMPAIGN
Written By Gucci PR
26 Sep, 2021
Gucci's new eyewear advertising campaign for Fall Winter 2021-22 traverses time and space through a series of images and videos in which protagonists are captured using a variety of retro phones.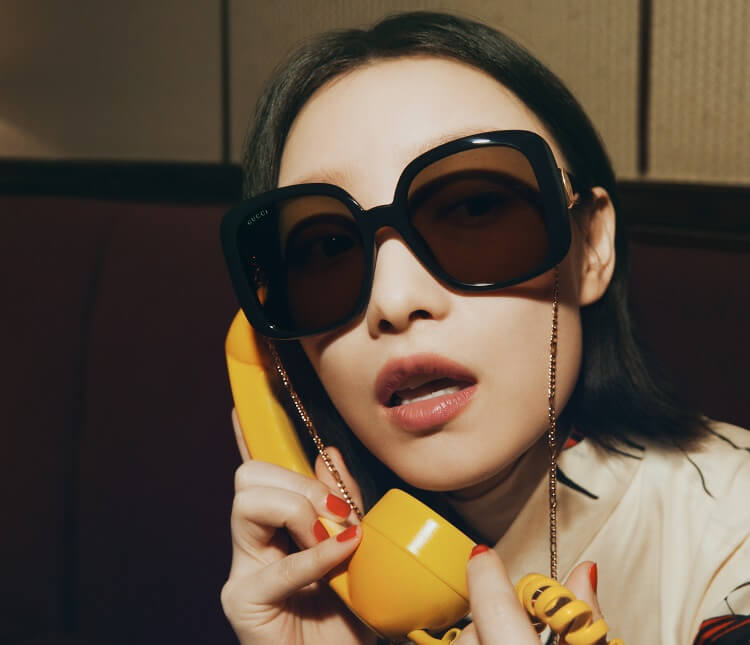 Shot in London and Shanghai, the new campaign connects the worlds of the two cities by picturing different characters speaking on old-school cell phones, car phones and hotel phones. In stills and videos created by Quil Lemons in London and Luo Yang in Shanghai, the new Gucci eyewear designs are worn in different scenarios by several models, including Chinese actor Ni Ni, who here continues in her role as Gucci brand ambassador. Set in a study, bedroom, the back of a limousine and several hotel spaces, the images showcase a group of striking-looking Gucci-wearers talking on the phone while sporting the new frames of the season.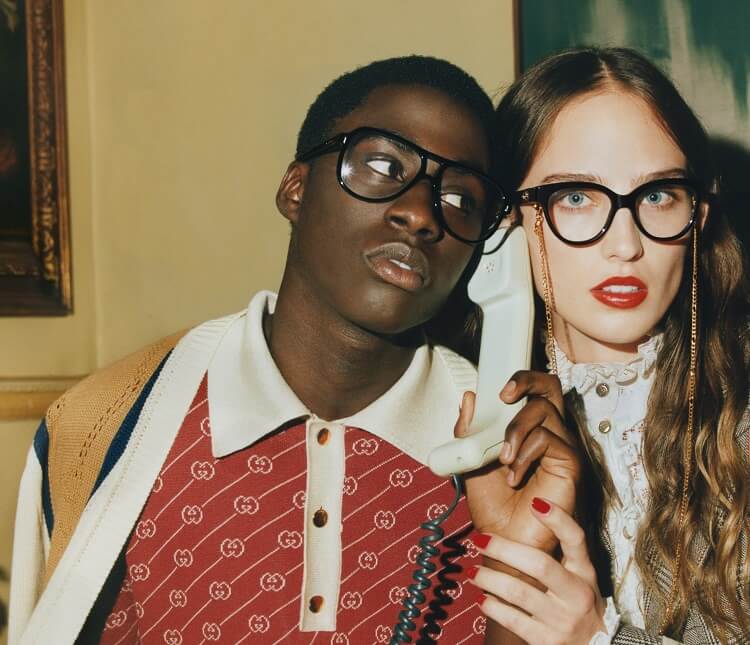 The inspiration for these glasses spans different eras, blending retro allure and modern sophistication in perfect harmony. Shapes with generous volumes and delicate profiles are crafted from thick, faceted acetate and subtle metal with luminous finishes. Delicate chain necklaces and embellishments provide characterful decoration, as do exquisite charms including the Interlocking G logo and the heart silhouette. New designs reference the '80s and '90s, offering a classic appeal through masculine pilot frames restyled with a distinctive double-bridge detail and ornamental rivets.