Lifestyle
Minimal and Organized with The Minimal Sort
Written By The Avenues Insider
25 Sep, 2021
Living Minimal and Being Productive
On the day The Avenues Insider met Davina, it was clear that she truly embodied minimalism. She graciously welcomed us into her simple yet elegant home and explained that she applies the concept 'less is more' in all aspects of her life. "When I was younger, I went to the Guggenheim Museum in New York, and I was absolutely in awe. I love Museums, I enjoy how the surroundings are so simple, giving you the opportunity to focus on the art" shared Thomas. Similarly, the less furniture and unnecessary decorative items you have in your space, the better the opportunity to focus on the few and simple items that you do have.
When asked if she believed there was a connection between minimalism, being organized and productivity, 'Of course!', she said, 'when I have less things, I could focus on doing more'. Basically, when you have less distractions, you get to focus on your priorities better. 'It's all about training your mind', Davina explained. The reality is, adopting a minimalist lifestyle fosters productivity, it aids in clearing your mind of all visual distractions that could potentially break your concentration, and with possessing less unnecessary items, you have better clarity. 
"It's all about training your mind."
This has been an interesting time to say the least. In the span of a little over a year, the whole world faced a rollercoaster of emotion and routine change due to the pandemic, and its complexity lies in the fact that perhaps for the first time in a long time, people from all over the world related to one another regarding this particular event. The consequences of the pandemic caused a shift in people's routines and priorities, and they coped with fear and uncertainty by creating a comfortable, simple, and safe surrounding; so, as a result of being "locked "at home, they began baking, reading, exercising, and redecorating their space, especially in a minimalist manner.
"Minimalism" was born out of resistance to materialism and overconsumption but has recently found its way back when people were forced to stay home with all their 'stuff'. As for being organized, it goes hand-in-hand with minimalism: to live in a simple and decluttered space with your necessities only. In order to learn more about minimalism, The Avenues Insider sat with The Minimal Sort's Davina Thomas, a certified expert in declutter and organization, and asked her about her take on minimalism and being organized, her go-to tips, as well as Thomas' must-haves and favorite stores for some organization-shopping at The Avenues.


Who is The Minimal Sort?
The Minimal Sort was established in Kuwait in 2019 by Davina Thomas with the intention to help clients redefine themselves by guiding them through their declutter and organizing journey. Heavily inspired by her mother and grandmother, Davina grew up very tidy and organized, 'my mother's house was always ready to be photographed, she knew where everything was' she explained.  
Using her experience of growing up in a tidy household, along with her own experience and knowledge, Thomas created the Samoht Method (her last name, spelled backwards). The method approaches organizing using family secrets along with Davina's own to encourage her clients to tackle their clutter obstacles in small achievable steps, as well as create goals in order to form a habit and maintain a tidy space.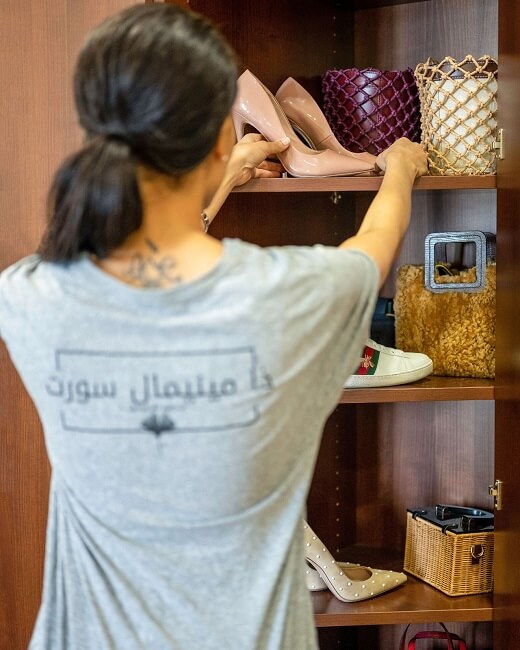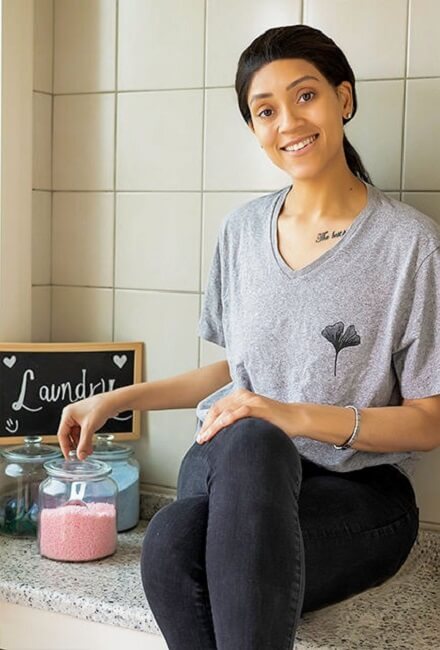 The Minimal Sort's Tips
Starting your declutter and organizing journey can feel overwhelming, but also so worth it in order to 'fall in love with your things again', according to Davina. So here are Davina's go-to tips to anyone considering organizing their space:
1.      Set Your Goals
What are you trying to achieve? What would you like your space to look like? This first step is about actually starting, you will need to visualize what you would like your space to look like.


2.      Have A Plan
Now that you have a rough visual of what you would like your space to look like, it's time to plan. You may need to do some shopping first, perhaps to buy some storage containers or (label makers if you're a little extra), or maybe assign specific hours each day and add to your schedule. 

PRO TIP: If you're a fan of DIYs, you could create your own storage spaces (it can be cheaper)!


3.      Break Your Goals into Small Achievable Steps
While decluttering can be overwhelming, it doesn't have to be! Breaking your goals into small achievable steps can help with the ease of the process; and while it may take longer to finish, you are less likely to give up or go back to your old ways since the process wasn't a complete nightmare.



4.      Set Yourself a Deadline
By creating this sense of commitment, it will help motivate you to actually get started (and done) with your goals.


5.      Ask for Help!
It's okay to ask for help when you need it. The process is not easy, and 'everyone has that organization sense within them' explains Davina, so don't be discouraged to ask for help if you need it from family, friends, or professionals.
"Everyone has that organization sense within them."

Find Storage Goodies at The Avenues
Creating your perfect space may require you to do some shopping. Thankfully, The Avenues boasts numerous stores that could help you find the right items you will need to organize your space and live minimally. As for Davina, when she isn't at The Avenues for a family day out, she's at the following stores:
1.      IKEA
2.      MUJI
3.      Miniso
4.      West Elm
5.      H&M Home
6.      Zara Home
7.      The One
8.      JYSK
Davina also recommends her top 4 must-haves in any organizational journey: Flock Hangers, a great label maker, a plate holder, reusable freezer bags, and foldable travel organizer bags!