Prestige
The Origins of Versace's La Greca
Written By Versace PR
21 Sep, 2021
Versace's Fall-Winter 2021 Collection introduced a new signature pattern named La Greca. Its origins within the brand, however, go right back to 1988.
Gianni and Donatella Versace grew up in Calabria, Southern Italy. Once occupied by the ancient Greeks, the surrounding land is scattered with ruins and artefacts - reminders of Calabria's rich Magna Graecia history. It was through these artefacts that the siblings began their love affair with Medusa, and it was through Medusa that they discovered another ancient Greek motif: the Greek Key.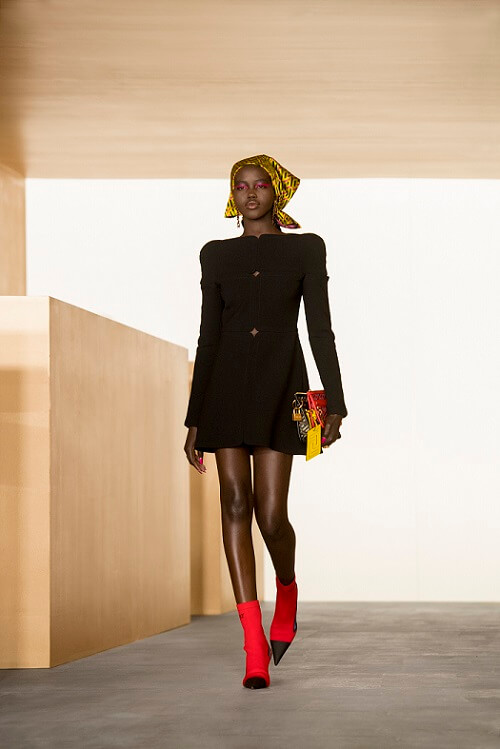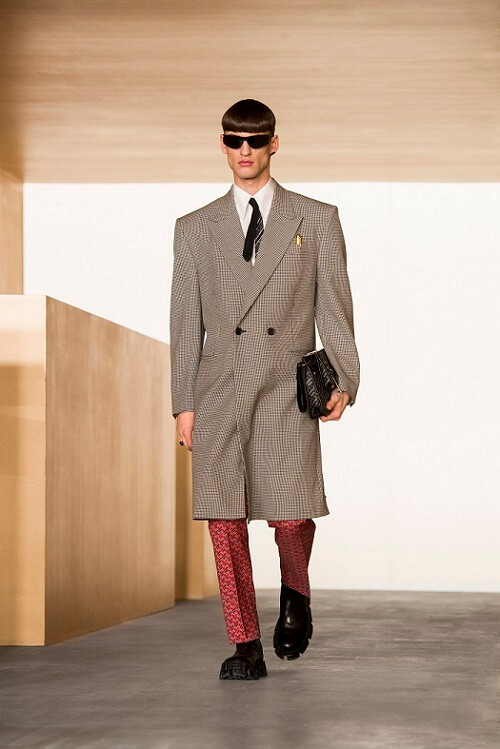 The Greek Key is a geometric pattern created from one, uninterrupted line and was historically used in ancient Greek temples, labyrinths, buildings and pottery – especially from the Geometric period. Symbolizing infinity and unity, it was first presented in a Versace collection in Fall-Winter 1988 and has remained a brand code ever since.
La Greca is Donatella Versace's modern interpretation of the classic Greek Key. It became 3D, was blown up in scale and splashed with a range of punchy shades. The classic pattern received an injection of modern energy. La Greca feels like an immersive labyrinth that you could walk right into and perfectly encapsulates Versace's ability to draw from the past to create something for the future.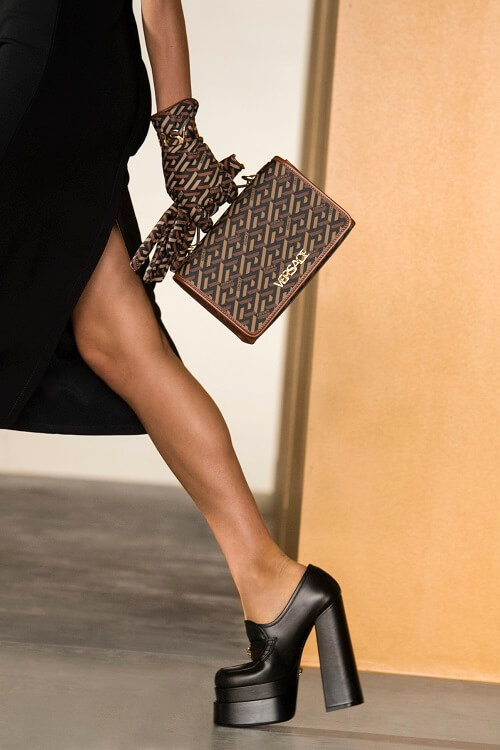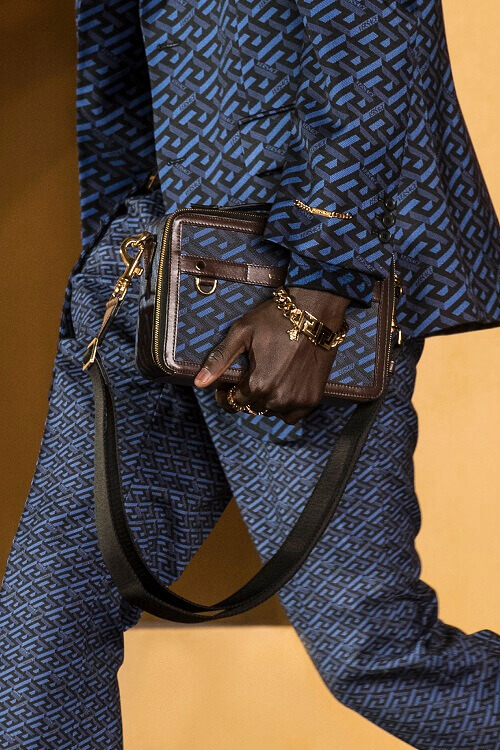 "We love and believe in La Greca so much that we've put it on everything, from bags to clothing and shoes to fashion jewelry. It is "Very Versace" and I'm sure that it will become a loved and iconic symbol of the house. It quickly became the protagonist of the Fall-Winter 2021 Collection and it's here to stay as a new pillar of the brand." - Donatella Versace